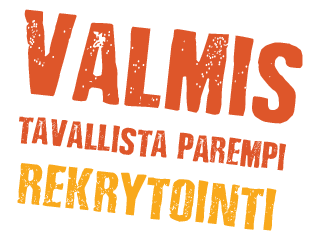 Senior Developer, Aditro, Espoo
Leading provider of HR administration software is looking for you,
Senior Developer
to our team in Leppävaara, Espoo.
Your resonsibilites include:
design of cloud service architecture in Microsoft .NET environment

 

mentoring and guiding of software development group members using DevOps and Agile methodologies

 

responsibility for development and testing for selected SaaS services
solving critical problems in production
hands-on supporting and development of daily work
We offer you:
versatile and challenging duties and responsibilities
position at leading HR software ecosystem
access to modern technologies and well-organized operating models
extensive training and good development opportunities
We expect you to have:
over 5 years of full stack experience in MS/ .NET Framework
strong work experience or university degree e.g. in data processing
good cooperation and social skills
English and Finnish language skills
You will succeed in this position if you: 
don't give up and press on until the project is finished
are analytical in your thinking and have capability of creating professional analysis and documentation
work systematically
understand the meaning of trust and customer focus
If you think that this position is for you, please submit your application at www.solidea.fi/rekry by 26.11.2018. 
Reino Suonsilta, Solidea Oy, will give you additional information at p. 0400 451 839, email reino.suonsilta@solidea.fi.
Aditro has lead the HR admin industry for 50 years. So it's
only natural that today we're shaking it up.
We're firm believers in making things simple. After all,
business admin can be complicated. But Aditro solutions are
refreshingly straightforward, intuitive and accessible.
And while we embrace all of today's technologies from
automatization to AI, we're still real people, designing for
real people. With a love, care and a genuine desire to create
https://aditro.comsolutions which make a difference.
If it doesn't make life easier, we're not interested. If it
doesn't make HR admin faster, smoother, even
a pleasure, we don't want to know. If it doesn't make work
work better, it's not for us.
We simply want to get the job done. And done brilliantly.
Aditro. Job done.
Tästä voit tilata Viisari – vinkkejä työnhakuun ja avoimet työpaikat sähköpostiisi. Saat Viisarin 3 viikon välein ja voit perua tilauksen helposti milloin vain.
Kiinnostuitko?