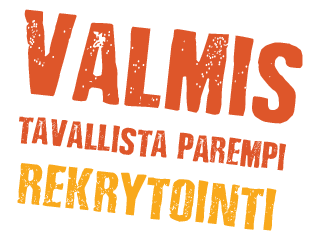 Sales Manager, Ecosir Group, Espoo, English
We are looking for an international
Sales Manager, System Solutions
to our head office in Espoo.
Responsibilities:
manage the sales of advanced vacuum transfer systems for waste and linen in Asia and partly in Europe
scout, serve, develop and maintain a network of representatives and resellers
be in charge of marketing methods for his own area
Requirements:
good experience in international sales of technical systems and/or projects
technical education, e.g. B.Sc. or M.Sc.
readiness for 60 international travel days
Advantages:
know-how in health care, HVAC or construction projects
experience in key customer acquisition and contracts
proven results in successful project sales
ability to read design drawings
We offer you:
possibility to develop yourself to a top expert in technical sales on growing international business
competitive package with bonus plan
membership in a winning team on a successful company
world class high-tech systems
good introduction and tools
independent and accountable position
You will succeed in this position if:
you like to work on the road
you are motivated by international specialist selling and good results
you are inspirational and a good communicator
you like working independently and are persistent
you feel at home in a team of 10-20 experts
you want to learn modern waste management technologies in environmental and health care
If you feel that this position is for you, do not hesitate to apply now or latest June 3rd 2019. Send your application to satu.turunen@solidea.fi.
Please ask for additional information: Satu Turunen, tel. +358 40 150 9606, email satu.turunen@solidea.fi.
Position may be filled as soon as the right person is found!
Ecosir Group is specialized into the demanding logistic vacuum transfer solutions for the buildings and city environment applications. The main business is focused into most demanding Health Care segment. Our high-end experience is utilized also for city residential areas and special buildings like skyscrapers. Over 100 major system projects, 30 years history and experience from 1000 vacuum systems makes us the leader in this field.
Open position, Sales Manager, Ecosir, international sales, vacuum transfer, vacuum transfer solutions, vacuum system, health care, waste management, project know-how, project sales, HVAC, construction industry, marketing, partner sales
Kiinnostuitko?